Maharashtra state is home to several ancient forts and hiking trails which form the bedrock of its popularity. The ecstatic vibe and visual appeal of these spots let you vent out the accumulated stress of the entire week. Even if you are just an amateur trekker with an undying love for nature, you still have the option to access some easier treks around. Here is a compiled list of 5 DIY treks in Maharashtra which can be experienced without going too hard on yourself.
1 Peb Trek
Region: Neral. Matheran
Average Cost: INR 1500 per person
Best Season: Monsoon & Winters
Difficulty Level: Moderate
Are you are looking for some best treks near Mumbai? If yes, then be ready to be bowled over by the irresistible charm of waterfalls, caves, lush green forests, and fort on the Peb trek. Just 4 Km away from the Neral station, Peb Fort forms an ideal getaway trek for hikers and history buffs.
The fort is settled at an altitude of 2100 feet and offers incredible views of Bhatoba pinnacle, Chanderi, and Prabalgad Fort. If you wish to double up the adventure, combine it with the Matheran visit and soak in the charm of ethereal nature at Panorama Point.
Ramblr Route link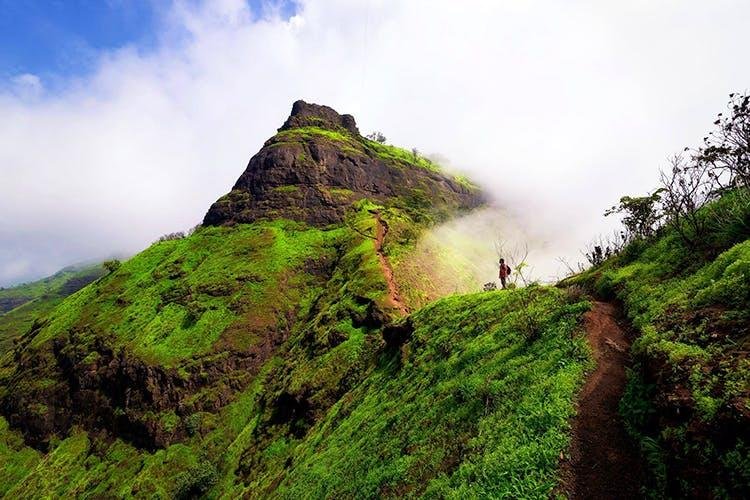 2. Koraigad Trek
Nestled at a distance of 20 Km from the scenic town of Lonavala, Koraigad Fort stands 929 meters above the sea level, as a remnant of fearless Maratha warriors. The spellbinding views of Amby valley and nearby peaks from the prime facets of Koraigad.
Reckoned as one of the most beautiful monsoon trails in Maharashtra, Koraigad trek is an easy hike which can be enjoyed by seasoned as well as amateur trekkers. Once you make it to the top, you will be treated by the views of two mesmerizing lakes and three ancient temples. Korai Devi temple is another major highlight of this trek.
Region: Pune
Average Cost: INR 1200 per person
Best season: Monsoon
Difficulty Level: Easy
Ramblr Route link.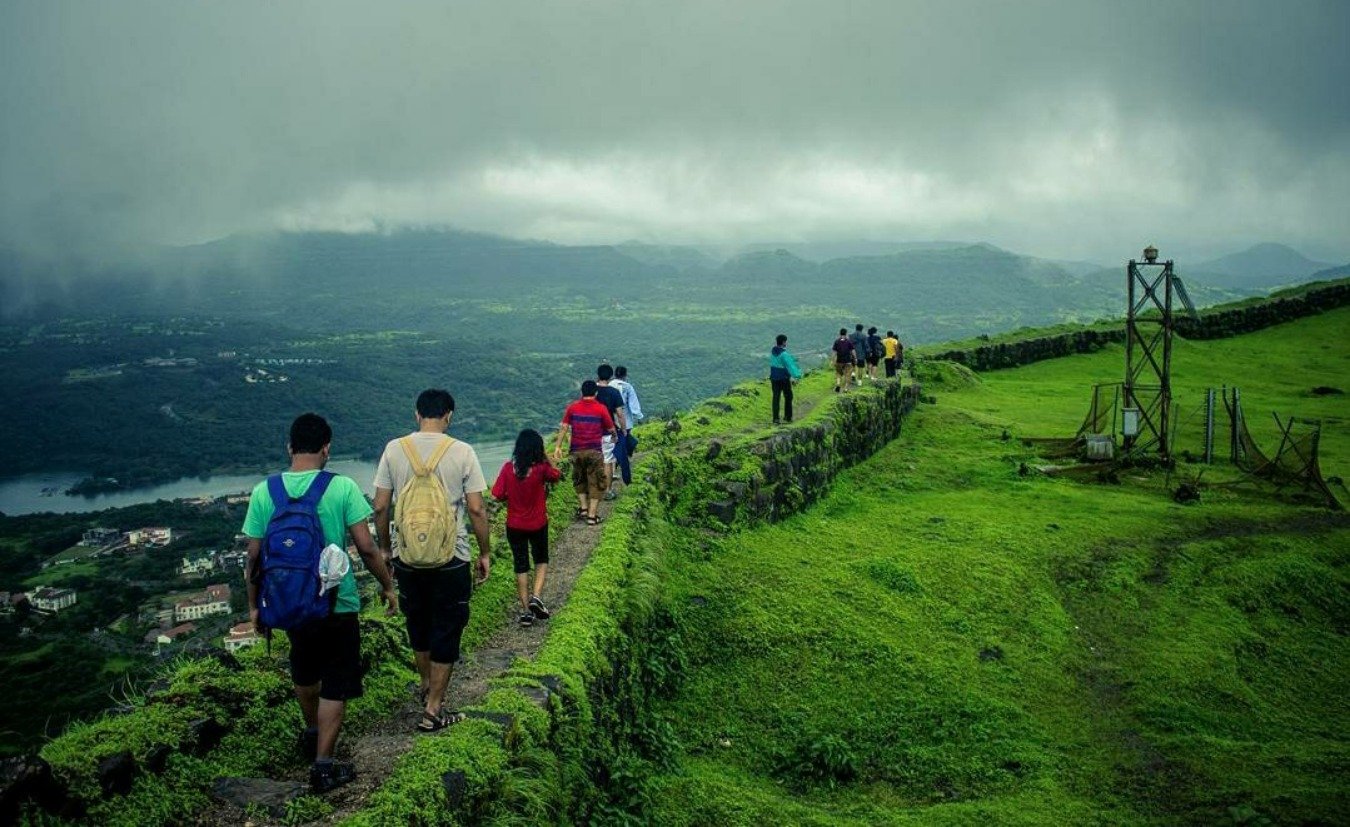 3. Irshalgad Fort Trek
Tucked away from the bustling city streets, Irshalgad trek is a spectacular journey that let you revive the lost connection with your soul. This place is cradled between Matheran and Panvel and it forms an ideal vantage point to relish the views of Morbe Dam, Sondai Fort, Karnala Fort, and Prabalgad Fort.
The hike commences from Nanivalli Village and takes you through the quaint hamlet of Irshalwadi. If this is your maiden hiking trip to Irshalgad, you can't miss out on the tiny cave and water tanks which are settled at its top.
Region: Matheran
Average Cost: INR 1050 per person
Best season: Monsoon & Winter
Difficulty Level: Moderate
Ramblr Route link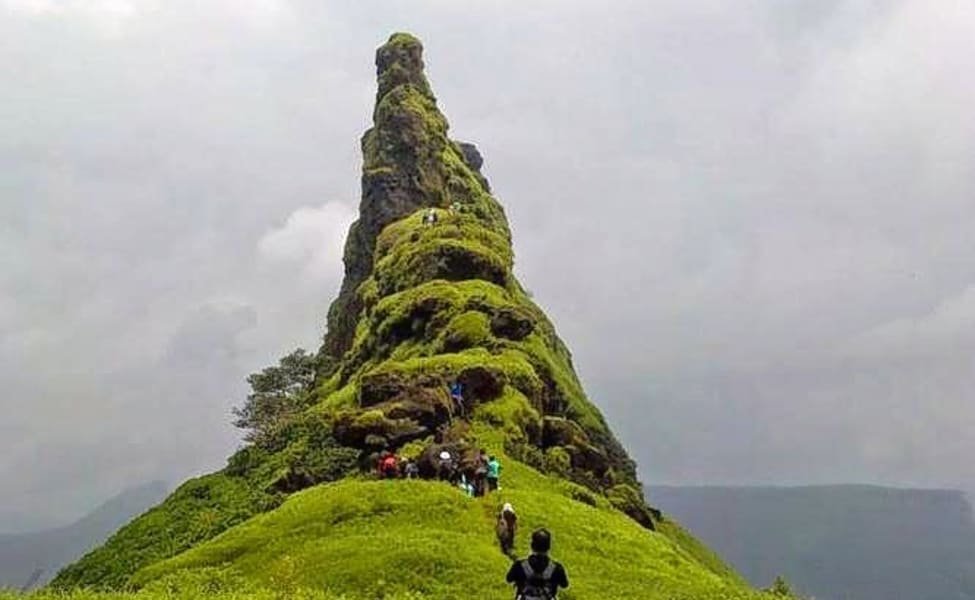 4. Kavnai Fort Trek
If you are looking for some best trekking places near Nashik, Pune and Mumbai, Kavnai Fort Trek is your best bet. A hidden gem of Sahyadri ranges, Kavnai Fort trail intrigues you with the mesmerizing vistas of surrounding villages and lakes.
As you ascend towards the fort, you will come across several temples dedicated to Lord Hanuman and Ganesha. You can't leave this site without delving into its age-old history which takes you to the Mughal era. For all those peace seekers who wish to escape from the boisterous city crowd, Kavnai Fort is an ideal spot.
Region: Igatpuri
Average Cost: INR 750 per person
Best season: Monsoon
Difficulty Level: Easy
Ramblr Route link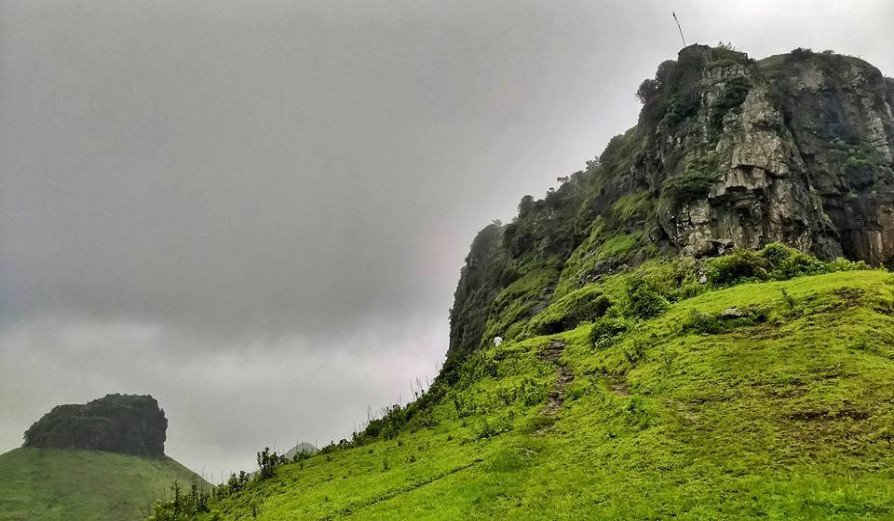 5. Harishchandragad Trek via Pachnai route
One of the highest hill forts near Ahmednagar, Harishchandragad fort is complete with numerous caves, temples, and entry routes such as Sadhle Ghat, Nalichi Wat, and Junnar Gate. Dating back its existence to the medieval period, this fort forms a perfect weekend getaway for trekkers who want to push up their limits.
On your way to the fort, get ready to be greeted by the views of 1423 meters high Konkan cliff. Just a short distance from here is the glorious Taramati Peak which flaunts awe-inspiring views of nearby mountain ranges. If you are drained after the whole day of hiking, just take a halt at Taramati Peak and soak in the enchanting sunset view.
Region: Ahmednagar
Average Cost: INR 1300 per person
Best season: Winter
Difficulty Level: Difficult
Ramblr Route link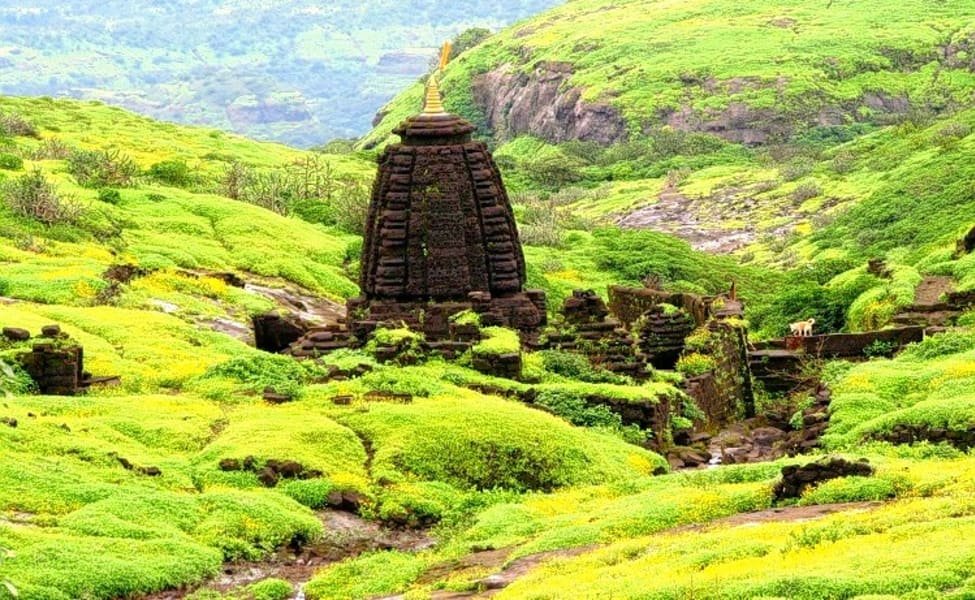 If you still wish to go for treks with a group, you can check for the list of trekking events by clicking here.