Summers for backpackers is all about scrambling up a hill and admiring the breathtaking vistas from the lofty peaks. With the onset of the summer season, the snow-clad ranges of Himalayas start sparkling with life and beauty. And the fun doesn't end here. Himalayan treks further amuse you with diversity and toughness. While the treks like Har Ki Doon wholeheartedly welcomes novice trekkers who fancy leisure vacations, the arduous trails of Goechala and Bara Bhangal make one strive hard for perfection. So, if your summer bucket list is majorly preoccupied with Himalayan trails, here is a list of our recommended Himalayan Summer Treks.
HERE'S THE LIST OF TOP 6 HIMALAYAN SUMMER TREKS
1) Hampta Pass Trek
This 26 Km long trek commences from Manali and takes you through two distinct valleys of Lahul and Kullu. On the way, you get to admire ethereal views of campsite Shea Goru and Chatru village. A brief halt near Chandratal Lake on the final day of the trek is the cherry on top. If you are a newbie in the trekking world, this trek could be a decent start for you.
Maximum Elevation: 4200 meters.
Difficulty Level: Easy
Days: 5 days
2) Rupin Pass Trek
A classic mix of waterfalls, meadows, and gushing streams, Rupin Pass trek, introduces you to the mystical beauty of Himalayas. The 52 Km long trek begins in Dhaula village and concludes at Sangla. Owing to the diverse terrains and challenging routes, Rupin Pass trek is mostly preferred by seasoned trekkers. While accessing this trail, you might have to face some rugged terrains which will last just for a while. You would also love to take a halt at the famous Jhaka village, which is enveloped with daunting hills on its sides. It is one of the most sought after Himalayan summer treks.
Maximum Elevation: 4632 meters
Difficulty level: Moderate
Days: 8 days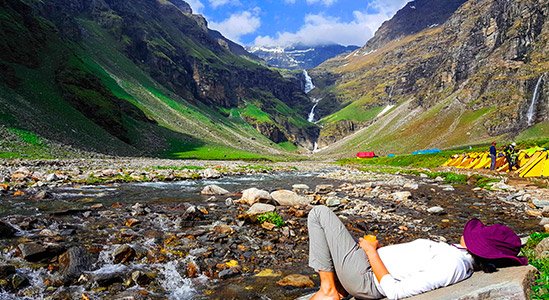 3) Goecha La Trek
If you have the strength to walk for hours at a stretch, Goecha La Trek can be an ideal pick for you. Passing through the steep slopes of Himalayan ranges, Goecha La captivates your heart with exquisite views of several mountain peaks, including Mt Kanchenjunga, Talung, and Kabru. As you reach an altitude of 16,200 feet, you will be stunned with fetching landscapes of forests, rivers, and vibrant flowers. Though this trek puts you through many unexpected challenges, the striking landmarks on its way will be totally worth your efforts. Yuksom, Dzongri, and Sachen are some of the key landmarks on the trek.
Of all the Himalayan summer treks, Goecha La offers some of the best views of the big mountain peaks.
Maximum Elevation: 4940 meters
Difficulty level: Moderate
Days: 9 days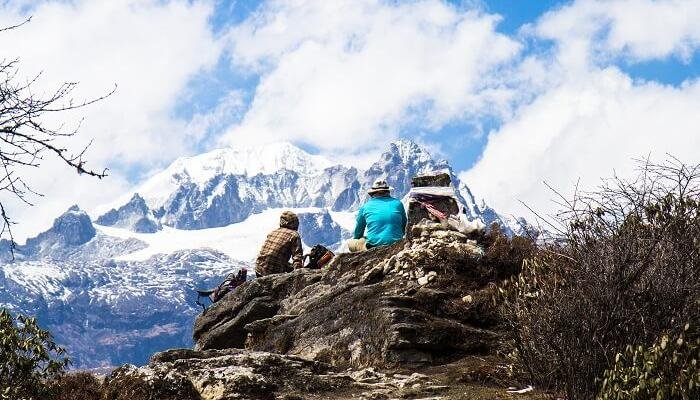 4) Pin Parvati Trek
Are you looking for a trek that can put you through the real test of your trekking skills? If yes, a quick backpack trip to Pin Parvati valley is all that you need. Start this challenging yet aesthetic journey from the quaint village of Barsheni, followed by beautiful landmarks of Tunda Bhuj, Thakur Kuan, and Mantalai. If you start getting the bouts of fatigue in between, recharge yourself with the mesmerizing vistas of surrounding meadows, forests, glaciers, and marshlands.
Maximum Elevation: 5298 meters
Difficulty level: Difficult
Days: 10 days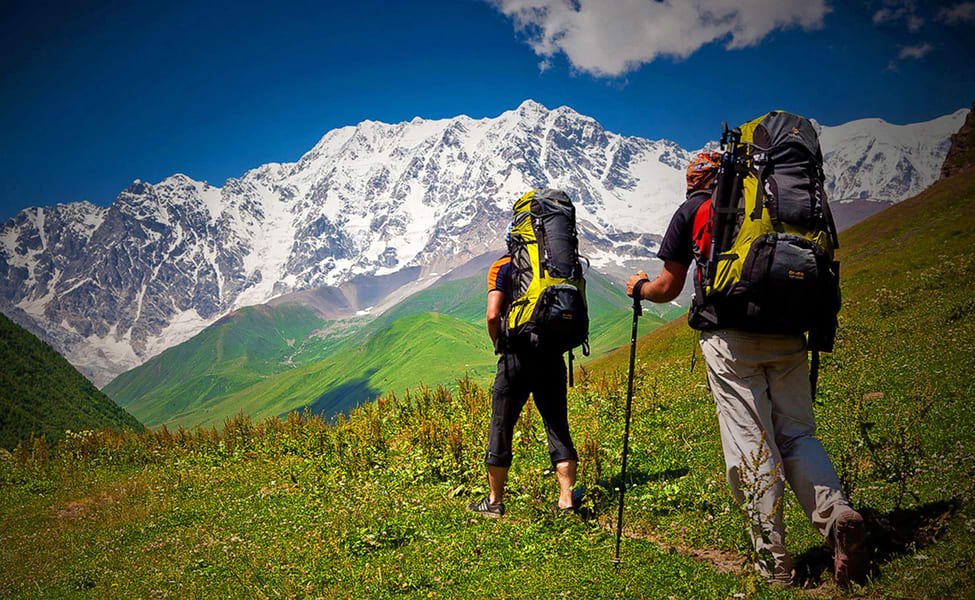 5) Har Ki Doon Trek
Tucked away in the Garhwal Himalayas, Har Ki Doon valley has snow-clad mountains and alpine vegetation as its major highlights. Though it is an easy level trek, it is attempted by several seasoned trekkers who are lured with its eternal beauty. The cradle shaped valley teems with life in the summer season as its meadows turn into a lush green bed. Har Ki Doon trek starts from Sankari, passes through Osla and Taluka before it finally concludes at Jaundhar Glacier.
Maximum elevation: 11,675 feet
Difficulty level: Easy to moderate
Days: 7 days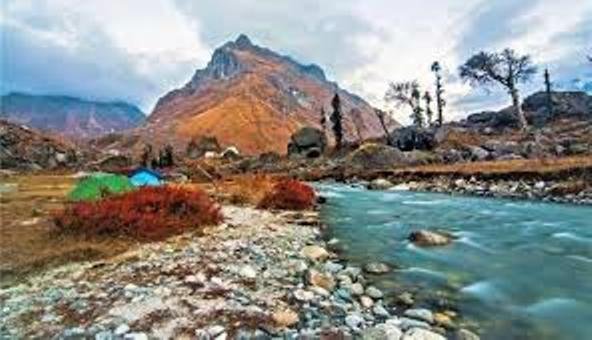 6) Kedartaal trek
If you have already covered few Himalayan treks and want to push up your limits, Kedartaal trek is your best bet. Though it is a hard trek, its magical experience is surely worth your efforts. The trek commences at an altitude of 1100 feet and offers you exquisite views of various peaks including Mt Jogin, Mt Gangotri, Mt Thalaysagar, and Mt Bhrigupanth. Owing to the minimum human intervention at this spot, it has successfully preserved its natural splendour.
Maximum elevation: 15,485 feet
Difficulty level: difficult
Days: 7 days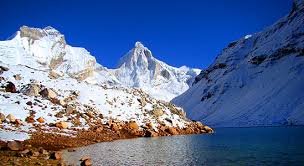 If you want further information about the summer treks in the Himalayas, here are a few trekking groups you can get in touch with.
India Hikes Bikat Adventures Trekthehimalayas
you can browse through more trekking organizations by clicking here.