Hi, Nomads!
Traveling is your drug, isn't it?
It gets your adrenaline pumping while giving you the kind of satisfaction nothing else can. You're the unstoppable backpacker. You're probably traveling even while reading this, eh? Or making plans to travel!
But, before you pack your bags and set out for your destination, let's take a sneak peek into the much needed, much sought after travel hacks. Travel hacks are uber cool. They make traveling much easier and less chaotic. Using the right ones can make your journey hassle-free!
1.Essential Docs- CHECK.
Passport, ID card, Driving License-It's important to have these important documents with you, while you're traveling. Also, keep scanned copies of these documents with you. Often, Hotels may not provide entry without your ID cards. See the importance?
2.Credit-Debit Cards-CHECK.
India is going cashless, remember?
Also, if you want the national currency, use your ATM and not the usual forex exchange services. The latter are pricey as they charge their own exchange fee.
3.Being a techie. CHECK.
Thank technology for making life (read: traveling) ineffably comfortable. Apps like Uber or Ola are the lifeline of metro cities. You might prefer public transport over these expensive cab services, but they can be a godsend in times of emergency – or if you're too tired to hit the metro.
If you're traveling by your own car, have Google Maps installed. This amazing, amazing app will help you to navigate your way without having to stop constantly and asking people the way. Save the route to your destination offline. (You'll save a lot of data).
4.Apps you'll need. CHECK.
For train bookings- IRCTC
For bus bookings- RedBus
For hotel bookings- Oyo or Booking.com (Oyo is a cheaper option, definitely)
Apps like Trivago compare prices for the same hotel room on different sites. So you get to choose the cheapest one.
If you're a large group of people and prefer staying in a house rather than a hotel, Airbnb will be of great help. Homestays offer better accommodations than hotels these days. It's worth a try!
If you're worried about your budget, TrailWallet will do the job! It keeps a track of your expenditure.
VOLO is a travel journal app which will help you make picturesque memories while you travel.
Other apps like Tripadvisor, Prey, Skyscanner, Backtracker, Everplaces might also help.
5.Powerbank. CHECK.
Always carry a portable charger with you. Your phone shouldn't run out of battery at any point.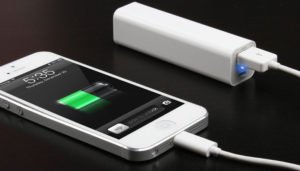 6.Research.CHECK.
You should have basic information about the place you're going to. A little knowledge about the culture can save you from a culture shock! If it's a linguistically different region from yours, learn a few basic phrases which you might need somewhere. If that is too much for you then Google Translate can take up the task and make your journey much smoother. But it is always better to know some common phrases than having to rely on Google Translate.
7.WI-FI. CHECK.
Wifi is so, so important! And CHEAP. Make use of it wherever you can. Ask for the wi-fi password at places where it's freely available. (That's your right!) Also, portable wi-fi makes life so much easier – use it! (Thank technology again). Your Wi-fi on the go! It'll cost you much cheaper than your cellular data, which at times can burn a hole in your pocket.
8.Shield against pretentious guides. CHECK.
India hosts a plethora of historical places! If you're anywhere in Rajasthan or Delhi, you'll find a hell lot of monuments, archaeological ruins and what not! Travel guides will swarm around you in such places asking for prices too high for the little, unverified information they have. A lot of them don't even have the required license. The information they have may or may not be authentic and at times language can be a great barrier in comprehending the other man's words. There are a plenty of travel guide apps available which locate you through GPS and provide all the relevant information related to the place you're in. Save money!
9.Meds. CHECK.
Do carry a few basic medicines with you, just in case you need them if you fall sick. (Jetlag can be sickening at times as well.)
10.The Airport Hack. CHECK.
Waiting for your luggage at the airport is indeed an arduous task. More so after the long, tedious journey you've just finished. Save time, mark your luggage as 'fragile'. Your bag will be kept at the top and you'll receive it first!
11.Emergency Details. CHECK.
Keep a record of all emergency details in case of an unforeseen situation.
WHILE YOU PACK-
First things first, pack what's necessary. Remove what's not. Remember, the lighter your luggage, the lesser you worry. Heavy luggage can be a real problem, hence pack what's essential. Save space by these little hacks-
*If you're carrying winter clothes with you, wear your heaviest jacket and boots. Pack the lighter ones.
*Socks can be tucked inside your shoes. Roll them properly and you can put 3 pairs inside one shoe. Go Try!
*Save space in your bag by rolling clothes.
*Earphones can be a huge problem if they get tangled. Wrap earphones around a card or something which will prevent them from tangling.
* Be on the safe side. Keep your money in different places and not just in your wallet. Put some in your socks, jewelry box, luggage etc. So that if some gets stolen (god forbid, though), you aren't broke in a place you hardly know!
Though Lao Tzu has said, "A good traveler has no fixed plans, and is not intent on arriving," it's always better to have everything planned before you set out. Unplanned trips can be exciting, might sound audacious but can also land you in a major problem! Book your tickets and hotels well in advance; you'll find them at cheaper rates.
If you want to look around a city, consider the tourist cabs or buses which aren't very expensive. They'll take you to the major tourist attractions of the place. The guides provided by these companies are usually professional and have verified information. You might also make some new friends on the way!
Here's to hoping that you have a great, safe trip.
Happy traveling, fellow nomads!
(Image Source- Google)